We guarantee the highest quality workmanship in pressure washing services you won't get anywhere else.
We provide high quality pressure washing services to the communities in and around Central Florida and surrounding areas. Our team has years of experience prepping surfaces for painting, as well as washing away dirt and mold to make homes look brand new. Call today for pressure washing, power washing, and soft washes.
As a family owned business we emphasize honest, personalized service. Our attention to detail and outstanding customer service can't be beat by our competitors, and you'll love the quality of our gutter cleaning, building cleaning, and deck cleaning.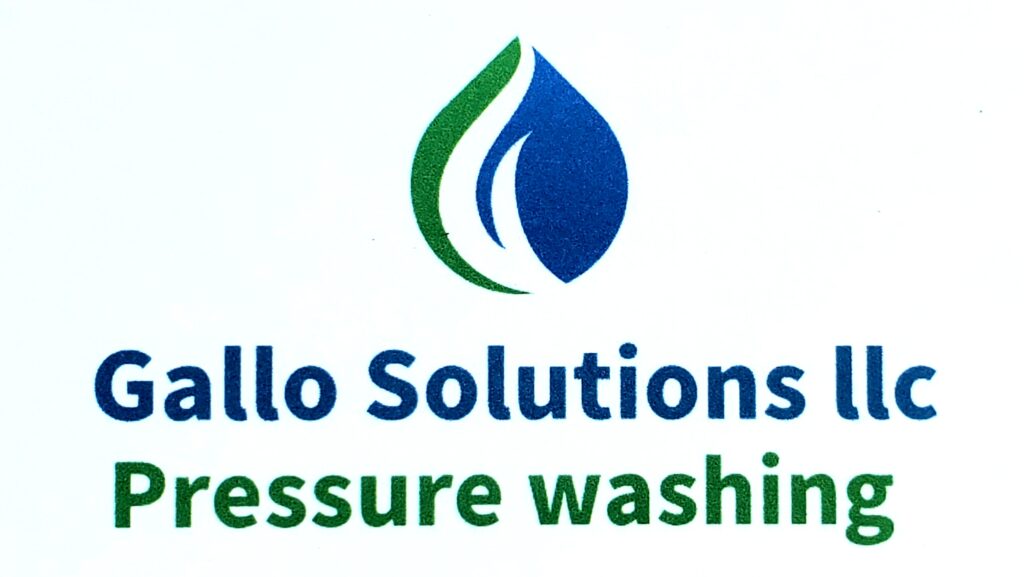 Servicing Central Florida and surrounding areas!
Jariel Borges
3 reviews
I retained Gallo Solutions, LLC to pressure wash the exterior of my mother's home, (since it was in desperate need of a pressure wash), & Tony from Gallo Solutions did a great job! By the time he was done pressure washing it, the home looked as good as new! I am very pleased with his services and would recommend him to anyone needing pressure washing services.
Rachel Roseland
4 reviews
Recently hired Gallo Solutions to pressure wash my driveway. They showed up as scheduled, prices were fair and my driveway has never looked better! I am stunned every time I walk out the front door. It's so clean it's almost blinding. Give them a call... you won't be disappointed!!!
Rich
2 reviews
I had found Anthony/Gallo Solutions online. I was in desperate need of lawn care and needed service. Anthony came to the house the first day and literally changed the appearance of our home. Besides the extreme detail and precision, he is very passionate and cares for the property as if it was his own which is rare to find these days as companies rush in and out. Anthony also had great suggestions on the lawn and around the house where it needed so much attention. The lawn, pool area, fences, hedges, bushes, walkways, driveway, and all around the house looks simply AMAZING! I highly recommend Gallo Solutions. You will not be disappointed. Thank you again Anthony/Gallo Solutions. See you next time.
Emilia Nadeau
3 reviews
After inquiring about their services, Anthony Gallo made an appointment to come to my home for an estimate. He gave me an estimate that was more than fair. I agreed to have him do the work and he completed the job two days later. Upon completion of the repairs on my fence, I could not believe it was the same fence. The sidewalks and driveway were cleaner than they have ever been. The quality of his work is exceptional. In fact, he did such a great job, I was compelled to pay him more than the agreed price. Anthony, I wish to thank you once again for a job well done. I am going to make it a point to let my friends and others know of how pleased I am with your work. I am sure we will be using you for future projects.
Lillian Aguirre
4 reviews
Tony exceeded my expectations. He did an awesome job. He was very professional and thorough. I was super happy with the end results. I've had my home power washed and it didn't come out no where near as white and clean. Thank you Tony!!!
Jill Lisa S.
4 reviews
Couldn't be happier with the job. Excellent job and he was able to come same day I called. Highly recommend Gallo solutions!
Chris Martin
5 reviews
Anthony was very professional and did exactly what we wanted and then some! We heartily recommend him to others who are looking for a responsible company who does what he says he's going to do. Refreshing!
Nick Losapio Sr.
11 reviews
Did more than pressure wash house and surrounding concrete, they also cut the grass and hauled away some trash. Prices were competitive but will say that you get what you pay for, they did a great job and recommend their services to all.
Georgia Tech Student
5 reviews
Super service. I really appreciate when people do what they say they're going to do when they say they're going to do it, and Gallo didn't disappoint. Fair pricing, quick service, and friendly too. Thanks!
J P
9 reviews
Amazing job done same day as quote. My pool deck looks fresh and clean!